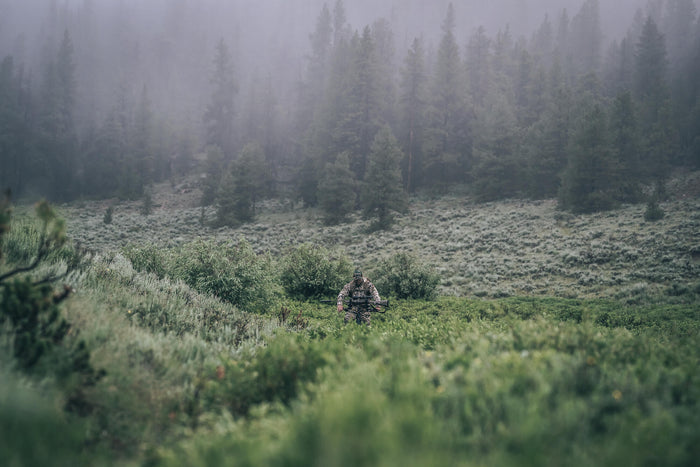 SILENT PERFORMANCE IN ALL ELEMENTS
Named for its stealth and grit, the QuietKat Ranger is designed for anglers, hunters, and outdoor enthusiasts venturing to remote places undetected. With an internal battery and durable components, it's the perfect contender for rain, snow, sleet or sand.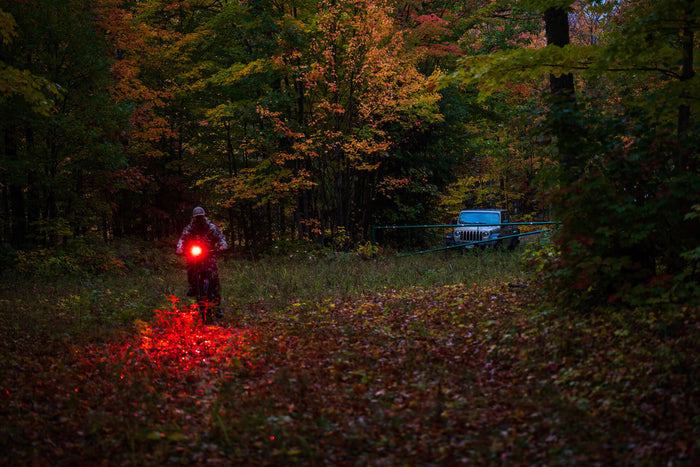 EXPLORE THE FARTHEST FRONTIERS
QuietKat's industry leading technology and hub-drive motor grants you 38 miles of range and all-terrain performance, perfect for going off-the-grid and returning home on a single charge. Paired with a solar charging kit or additional batteries, you can stay remote for days on end.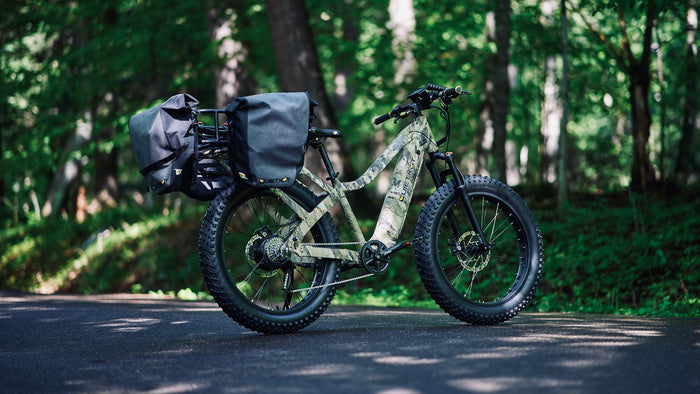 HAUL ALL YOUR NEED-TO AND NICE-TO-HAVE'S
The compact and robust 750W/1000W motor delivers enough power to haul 325 lbs of cargo into the backcountry. Make your next RV, hunting, or camping trip more organized with attachable trailers, racks, and panniers.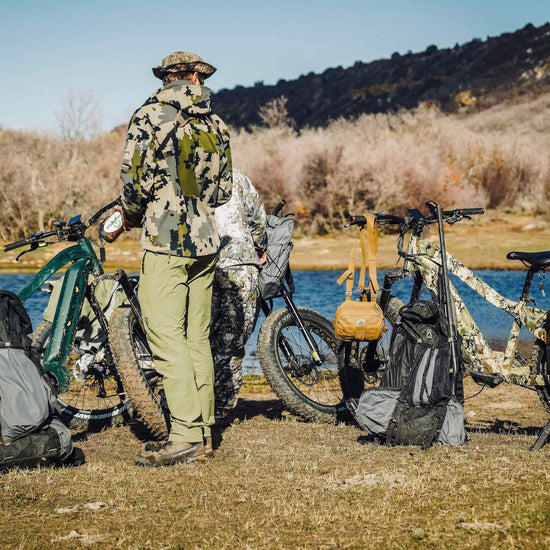 What size Ranger eBike do I need?
We offer a variety of sizes depending on your height to keep you riding in comfort.
Under 5'6": SM
Between 5'6"-6'0": MD
Over 6": LG
What is the load capacity?
The Ranger eBike is built with an integrated rear rack. It's been designed with a rider and load capacity of 325lbs, giving you the ability to transport more gear over longer distances.
What is the charging time?
QuietKat's premium batteries range in size and charge time. On a standard charger or solar charger the time range is approximately 6-8 hours. The pathfinder rapid charger cuts this time in half with a 3-6 hour charge time.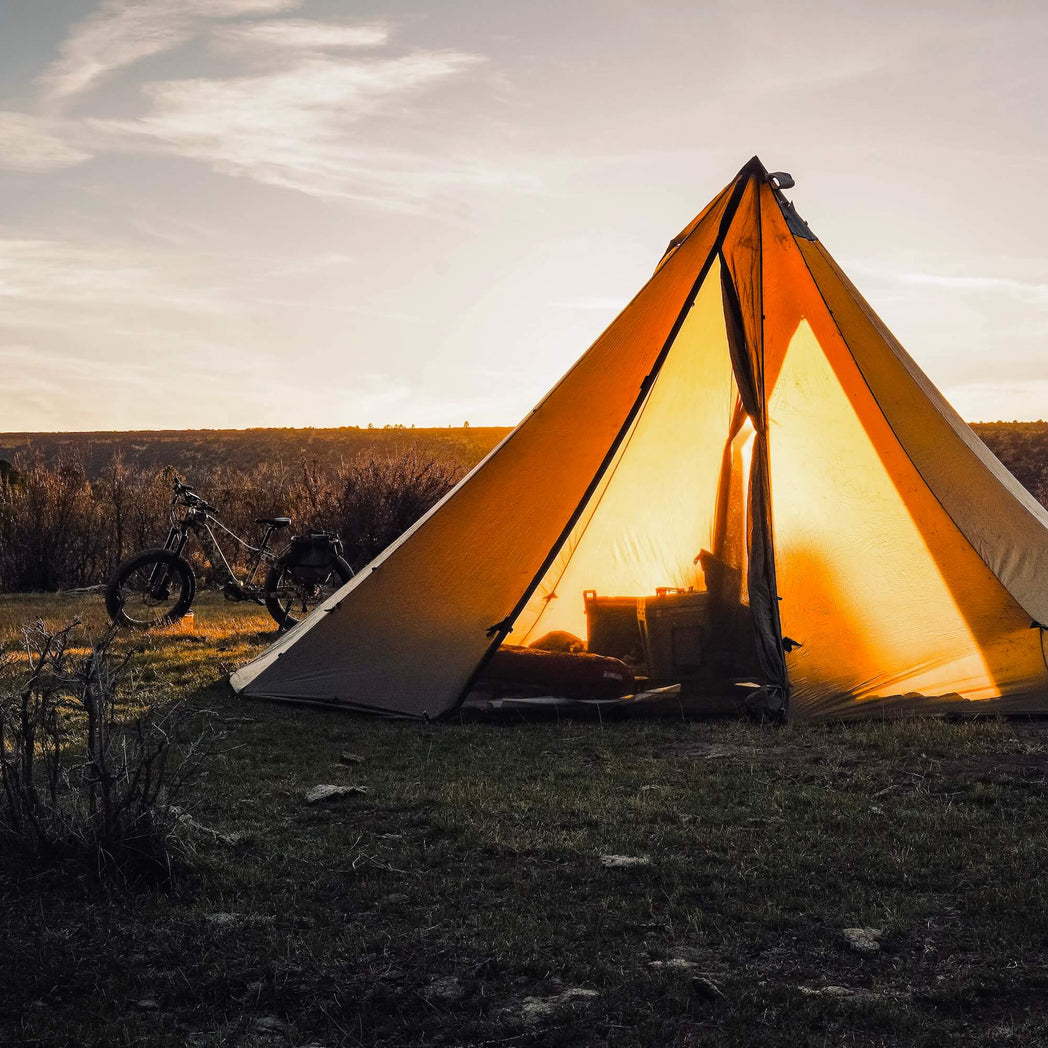 The Ultimate All-Terrain Electric Bike
The Ranger eBike was designed to get off the grid and remain stealthy. The mountain bike fat tires add stability and traction, giving even new rider confidence on off-road terrain. Take all of your gear with you on the Ranger's rugged frame with integrated pannier rack and always have what you need on the trail.
Ranger E-Bike Features
The Ranger E-Bike features a powerful rear hub-drive motor, and is available in either 750 or 100 watts. The motor provides direct power to the rear wheel independent of the chain, giving the user consistent power in all gears. It's outfitted with an adjustable coil suspension fork with 100mm of travel, mechanical disc brakes, a 7-speed drivetrain; the Ranger fat-tire electric bike can handle rough terrain and rolling hills.
Ranger E-Bike Benefits
Powerful Towing Capabilities: With 750W/1000W motor options, haul up to 325 lbs of gear for extended outings.
For All Adventurers: Available in 15.5", 17", and 19" and equipped with TEKTRO disc brakes so the entire family can get outdoors on forrest roads, trails, grasslands and more..
Up for the challenge: Plenty of power to handle any situation you tackle.
All-Terrain Ready The front coil suspension fork and fat tires make city streets and rocky roads equally as enjoyable.